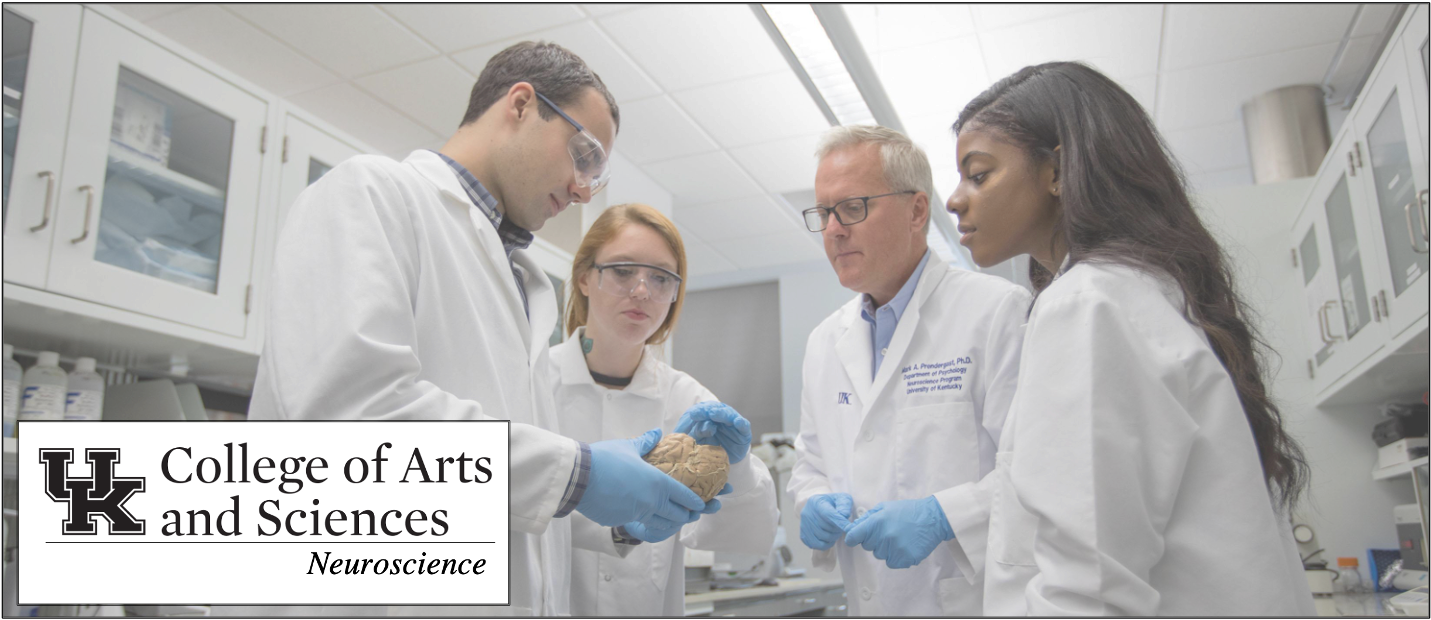 What is the neural basis for decision making? How is substance use disorder related to brain function? How can we help people recover function following a traumatic brain or spinal cord injury? What is the brain's role in sleep? These are just some of the important and exciting questions neuroscientists at the University of Kentucky are exploring.
Neuroscience is an integrative field, bringing together information and techniques from disciplines including biology, psychology, physiology, chemistry, anatomy, mathematics, computer science, engineering, and medicine. This is reflected in the Neuroscience Program at UK, where students can take courses across 5 different Colleges and are taught by faculty members with diverse research interests. This approach provides students with both depth in the core areas of neuroscience and the breadth across this diverse field.
The Neuroscience Program is committed to building a welcoming and inclusive learning environment for all students. We resolutely condemn violence against and the marginalization of People of Color, women, ethnic minorities, and people of the LGBTQ community. The Neuroscience Program is committed to the work of anti-racism and building classrooms and research labs that are inclusive and diverse places. In doing this, we understand that we will strengthen our program, our science, and our society in general.
Please feel free to contact me, Dr. Lynda Sharrett-Field or the Program Director, Dr. Mark Prendergast  if you have specific questions about our program. We're here to help you make the best and most informed decision for your future!
Prospective student time to meet with faculty: The second Friday every month at 1pm: